Skip to Main Content
It looks like you're using Internet Explorer 11 or older. This website works best with modern browsers such as the latest versions of Chrome, Firefox, Safari, and Edge. If you continue with this browser, you may see unexpected results.
Upcoming Department Events & Classes
Huntsville in Retrospect
To celebrate our county's history, the library will send a team of archivists and researchers to communities throughout Madison County. You may bring in your family records, and we will digitally copy them. Then you can take them back home with you!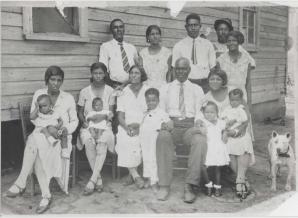 Items eligible for digitization include:
All items pertaining to Huntsville and Madison County history

Letters, photographs, diaries, military records, maps, articles of clothing (like uniforms), and artifacts

All items must be original (no photocopies or reproductions) and owned by the person bringing them for digitization

Full newspapers and firearms/weapons will NOT be considered for digitization
Huntsville in Retrospect is made possible with a Library Services and Technology Act (LSTA) grant from the Alabama Public Library Service.
If you would like to set up an event, please contact Heather Adkins (hadkins@hmcpl.org)
NEWSLETTER
Sign up for our monthly newsletter! Here's what you'll find in the newsletter: new exhibits, monthly programming and presentations, letters from the staff, collection highlights, reading lists, and more!